Communication for Global Engineers overview
The free and varied online CLIC Communication for Global Engineers programme is specifically geared to students and postdocs in the Department of Engineering.
The programme offers a choice of online courses, masterclasses and individual support based on the academic and professional skills required by today's successful global Engineer: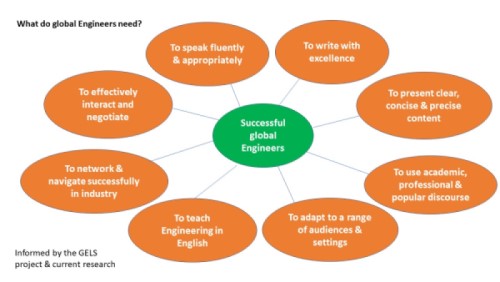 The programme follows the GELS Framework for Engineers and assists native and non-native English-speaking CUED students and postdocs in communicating effectively and maximising their skills as successful global Engineers:
Each year, participants not only present and publish successfully but those who seek support in writing and speaking constitute the largest success stories, academically and professionally.
Michaelmas 2020 programme overview: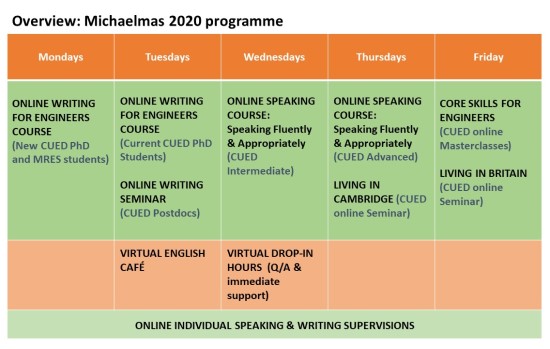 Eligibility
CLIC's English programme offers free English support for all students and Postdocs from the Department of Engineering. If you have any questions about eligibility please contact the CLIC Coordinator.